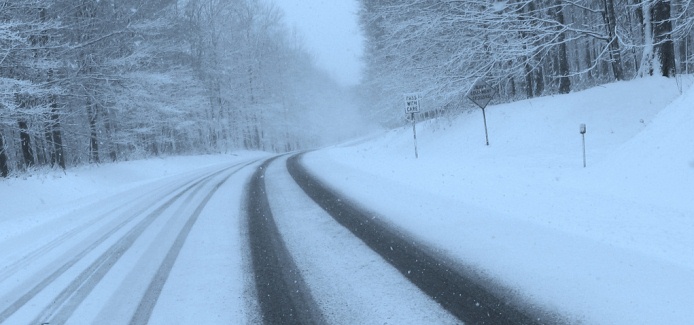 By reading this it means you have successfully survived another holiday season and deserve a congratulations. With that being said, winter is far from over and weather conditions can still pose a serious threat. Driving in these conditions can be very dangerous and you must be adequately prepared to brave the elements.
Here are some tips safety tips before you start driving:
Make sure your car is routinely checked – battery life, tire tread, windshield wipers, and antifreeze.
Plan your route – Allow plenty of time (check the weather), leave early if necessary, familiarize yourself with directions, and let others know of your estimated arrival time.
Items to have on hand – flashlight, jumper cables, abrasive material (sand, kitty litter, etc.), shovel, snow brush and ice scraper, blankets, and warning devices (such as flares). For longer trips, add food, water, and any important medications.
When behind the wheel in slippery winter conditions, keep these techniques in mind:
Slow down ahead of turns and curves in case there are hidden icy spots. When at a curve, apply power slightly to the gas and steer steadily.
Avoid abrupt acceleration or braking
Try to avoid driving at night if possible.
Do not use cruise control on icy or snow-covered roads.
Plan ahead for lane changes.
Look out for ice patches and shady areas. These areas are skidding hazards.
If your car starts to skid, don't panic. Steer in the direction that the vehicle is sliding until you feel the wheels regain traction. Then, slowly straighten your wheels and keep rolling. If you need to brake before your tires regain traction, apply the brake carefully so that you do not lock your wheels.
Driving in snow and ice is simply part of the winter season for many people. It is your responsibility to make sure your car is properly maintained and you are extra careful while driving in compromising winter conditions.
At Clarke & Sampson we care about your safety and will do everything we can to keep you informed on how to be a responsible and safe driver in the winter. If you have any questions click the button below or please give us a call at (703) 683-6601.